Bachelor's Degrees Overview
1.
Online Degrees Available
Online Bachelor's degrees are the most prominent, while Master's degrees are most convenient for adult learners.
2.
Many bachelor's programs in the U.S.
According to the National Environmental Health Science and Protection Accreditation Council, there are 34 undergraduate Environmental Science Programs at U.S. universities.
3.
environmental accrediting body
The National Environmental Health Science and Protection Accreditation Council contains specific credentials for undergraduate and graduate level environmental programs (source)
SEARCH ONLINE SCHOOLS
Get matched to a featured program.
AD
Environmental Law Degree Programs
A degree in Environmental Law opens the doors for many different types of careers such as an environmental lawyer.
Environmental law is a diverse combination of laws on a federal, state and local level, as well as regulations, policies and health concerns. Additionally, the laws that fall under environmental law change rapidly and the research of such requires an acute awareness of rules and regulations.
Laws are set in motion on a local and global level that control noise levels, discharge of chemicals that lead to the destruction of natural habitats and can offset the entire interconnected web of human, animal and plant life.
Environmental lawyers uphold laws and policies and advocates for new ones that will keep the Earth's air, water, ecosystems and people safe from the major environmental threats.
Why Study for an Environmental Law Degree?
The field of environmental law deals specifically with concerns about environmental issues and how the law plays a vital part in our lives on a daily basis. In both the public and private sectors, there are numerous obligations including the specified regulations on the control of pollution to a broader spectrum of diversity to include climate change.
Having passionate and well-educated environmental lawyers is one way to ensure that our planet and life on it are conserved and protected.
Environmental Law Degrees
A degree in Environmental Law opens the doors for many different types of careers such as an environmental lawyer. An environmental lawyer works to represent clients in legal issues such as in clean technology, water law, climate change law and the management of land subject to native title and other public land. Other areas of focus include environmental rights, international environmental law, law of the sea and international resources law. Environmental lawyers also work in the areas of climate change, sustainability and renewable energies, a growing area of enterprise globally.
Featured Environmental Law Programs
Sponsored Program
Consider an environmental law and policy degree from Vermont Law School:
Degrees in Environmental Law and Policy
Vermont Law School | Offering JD, LLM, and Master's Degrees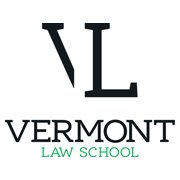 NEASC Accredited
Vermont Law School houses the largest graduate environmental law program in the country, and is consistently ranked the nation's best by U.S. News & World Report.
The multidisciplinary program positions graduates to take lead roles in solving the world's most complex and significant problems, from land use to water law to the interconnected problems of climate change.
Masters programs:
Master of Environmental Law and Policy (MELP)
Master of Energy Regulation and Law (MERL)
Master of Food and Agriculture Law and Policy (MFALP)
LLM programs:
LLM in Environmental Law
LLM in Energy Law
LLM in Food and Agriculture Law
JD programs:
Accelerated Environmental JD program - 2 years (AJD)
Partially online environmental JD program (RRJD)
15 areas of specialization
JD program is ABA accredited
✔
NEASC Accredited
|
✔
Online, Hybrid, and On-Campus Available
|
✔
Scholarships Available
+ Click for Program & Admissions Information
Environmental Law Associate's Degrees
There are no associate's degree programs in environmental law, and students who wish to become environmental lawyers must first earn a bachelor's degree. However, earning an associate's in economics or business can help you find work while also making the transition into a related bachelor's degree program easier.
Environmental Law Bachelor's Degrees
An undergraduate degree is fundamental to a future career in environmental law. In order to move on to a law school and earn a Juris Doctorate (JD), students must first complete a four-year bachelor's program. Students may choose to major in political science or policy, economics, business and management, history, etc. It's a good idea to take environmental science related courses when possible, such as ecology.
A student's success in an undergraduate program will have a large impact on their admission to a law school, so maintaining a good GPA throughout the duration of the program is imperative. Choosing one of the aforementioned majors that will assist you in studying law is also important since the foundation you lay during your undergraduate studies will carry you through law school and be implemented in future careers.
Preparatory measures must be taken before graduation to prepare for law school, such as writing a letter of intent and acquiring at least three letters of recommendation.
Environmental Law Master's Degrees
The division of environmental law is vast and complex within the legal world. A successful environmental lawyer is able to effectively communicate both verbally and in written documents. Their ability to persuade individuals to see their point of view helps to win cases in the legal system, but they also have to prepare and then consolidate and organize all of the legal details for presentation.
A Master of Law (LLM) can also be offered in addition to a Juris Doctor program. Anyone who wishes to pursue this option must qualify for law school, which will require a bachelor's degree from an accredited university and the Law School Admission Test (LSAT). To participate in an LLM program, a JD must be completed beforehand. The coursework will explore environmental issues to include water and air pollution, climate change and waste control from both scientific and legal standpoints. Students who enroll in this type of program will find that the courses provide both the knowledge and skills needed to become successful as an environmental lawyer.
Environmental Law Doctorate Degrees
A Juris Doctor degree in Environmental Law is a doctorate degree. If one is interested in the field of Environmental Law in order to preserve and protect our environment, enrolling in a JD program with a specialization in Environmental Law is an optimal choice.
Within this program, the fundamental aspects of constitutional law, international law, state law, local government laws and federal court systems will be explored. Students will also spend their time learning which specific environmental policies are in place. Students also have the opportunity to intern with government agencies and environmental groups to apply and help build knowledge of specifics laws and regulations geared towards protecting the environment.
School Spotlight
Career Outlook and Salary
Environmental law school graduates go on to work as, most commonly, environmental lawyers. According to the United States Bureau of Labor Statistics projects the job outlook for all lawyers to increase steadily between 2012-2022.
The average annual salary for lawyers according to the BLS is $133,470 as of May 2014. The top 10 percent of lawyers earned as much as $187,199 per year.
While most who major in environmental law work as lawyers, other potential careers for those who studied environmental law and management as an undergraduate can find work as environmental consultants, analysts, project managers, advocates, researchers, planners and more.
Environmental consultants and advocates, who defend environmental laws, policies and often work within the local government to help initiate change, earn $64,608 per year on average.
Those who are interested in the business and management aspect of environmental law and politics could consider pursuing a career as an environmental accountant or policy analyst. An environmental accountant is responsible for working with nonprofit organizations, government agencies and the like to come up with budget-efficient, effective sustainability and green-based solutions to environmental problems. Understanding environmental law and preexisting regulations can help immensely when making decisions as an environmental accountant, who advise officials and budget within a government body may even have an impact on future laws and regulations that are implemented.
Similarly, an environmental economist helps to create a balance between the economy that society thrives in with the environment we all depend upon. An environmental economist's main objective is to assess the current threats in the environment, humankind's effect on these threats, and come up with sustainable economic policies that don't sacrifice the efficiency of important economic activity.
While the BLS doesn't collect data for environmental accountants and economists specifically, the average annual income for all accountants and economists was $73,670 and $105,290 respectively in May 2014.
Top Environmental Science Careers