Find and compare online environmental science degrees and get started in the renewable resources sector to help sustain and preserve our planet for the future. Environmental Science Degree .org strives to be the most comprehensive resource for environmental science degrees on the web, with program reviews for all undergraduate and graduate degree levels, plus a career guide covering all program areas of environmental science. Start by viewing Online Environmental Science Degrees that are available, or the Environmental Science Career Guide.
Consider a top featured online environmental or sustainability program that is currently taking applicants for 2023.
AD
Programs Currently Accepting Applicants
School
Level
Program
Admissions
Johns Hopkins University AAP
Master
Multiple Master's Environmental Programs

Degrees in Environmental Science, Energy Policy and Climate, GIS, Regulatory Science, and more.

Website
Johns Hopkins University AAP
Master
MS in Environmental Sciences & Policy

12-24 month program, online. Concentration areas in: Sustainability, Conservation Biology, Climate and Energy, and more.

Website
Johns Hopkins University AAP
Master
Master of Science in Geospatial Intelligence

Prepare to lead the way in the emerging geospatial intelligence field.

Website
Rochester Institute of Technology
Master
Master's in Architecture

One of the first M.Arch. programs to be offered online. GRE waivers available.

Website
Johns Hopkins University AAP
Master
MS in Geographic Information Systems

Study leading-edge concepts through courses taught by thought leaders and innovators experienced in data science and GIS.

Website
Norwich University
Master
Master of Civil Engineering: Environmental/Water Resources Engineering

Concentrations available in Environmental/Water Resources Engineering, Geotechnical Engineering, and Structural Engineering.

Website
Calvin University
Master
Master of Science in Geographic Information Science

Focuses on the latest geospatial technologies while exploring how such innovations can improve the world

Website
Loyola Marymount University
Master
Master of Laws (LLM)
Website
Click for 100% online environmental and sustainable programs that are taking applications now.
What is Environmental Science?
Environmental science is a diverse field that combines the study of the natural sciences such as biology, chemistry and physics and teaches students to apply it to real-world scenarios.
Perhaps one of the most appealing aspects of environmental science to prospective students is its individuality and the sheer number of possibilities it presents. Given that environmental science as a whole is so broad, students are typically required to choose a specialization during their undergraduate studies that helps prepare them for a career in a more focused area.
Click for 100% online environmental and sustainable programs that are taking applications now.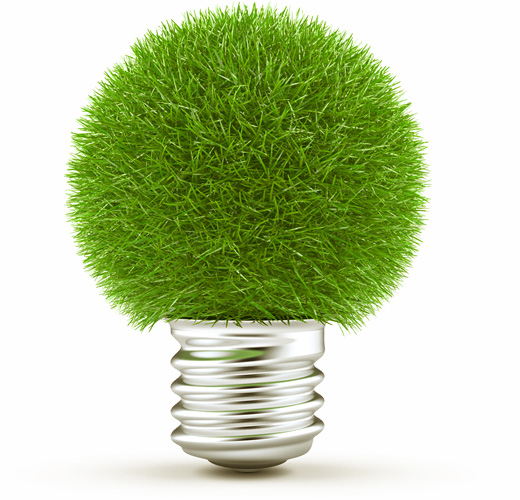 Those who study environmental science gain a profound understanding of the interconnected systems of the Earth, as well as develop the analytical and problem-solving skills that are needed to tackle the greatest challenges facing the environment today, in order to ensure a better future.
The sub-categories of environmental science can include environmental policy, which deals lobbying for environmental conservation acts and laws, environmental management, which focuses on the resources of the planet and its distribution, and environmental biology, which studies the wildlife within any give ecosystem as a whole and humanity's impact on it.
Your specific future in environmental science will be predominantly shaped by your own passions and interests, though while an environmental biologist and consultant may wind up with different careers, there is still a distinct path that each student must start with. Obtaining a degree from an accredited institution is the first step toward a future in environmental science.
[xyz-ihs snippet="native-env-general"]
What Does Environmental Science Mean?
Beyond its textbook definition, environmental science is a field that expands beyond science itself and encapsulates the entire Earth and affects every living organism on it. When a person studies environmental science, they are learning not just about the scientific processes and rules that govern our planet, but also how these laws impact the people and wildlife that are sustained by the Earth and in turn, how their existence alters the environment. It's a fragile, eternal cycle of interconnectivity that needs passionate people to help preserve it.
If you choose to get a degree in environmental science, you'll be setting yourself up for a career with a purpose. Whether you choose environmental law or even branch out to a related field such as zoology or oceanography, you'll be dedicating your life's work to the planet we call home and making it a better place for everyone and everything on it.
Environmental Science Degrees
There are three main types of environmental science degrees, and each will prepare a student for a different aspect of their career. The first is a Bachelor of Environmental Science. This is the undergraduate degree that is required for nearly all entry level environmental science positions. It introduces students to the core aspects of the subjects, such as biology, chemistry, physics and ecology, as well as math and technology. Over the course of four years, students don't just acquire a plethora of academic knowledge, but also develop analytical skills and are familiarized in scientific procedures and research methods that will later be applied to real-world problem solving.
Undergraduate environmental science students also select a concentration or specialization during their four-year program that introduces them to a specific aspect of environmental science, such as environmental engineering, environmental policy and planning, sustainability and agriculture & forestry.
Many graduates choose to follow up their Bachelor's of Environmental Science with a Master of Environmental Science. This program is usually completed in two years' time and through enriching courses and skill-building projects, allows a student to further explore their area of concentration and as well as prepare themselves for upper level positions in environmental science.
A PhD of Environmental Science is the highest level of academic degree that can be awarded to a student. This is usually pursued by individuals who wish to enter careers in education and become university professors of environmental science or one of its sub-categories. A doctorate program is rigorous and time-consuming, and for environmental science students, it means hours of research and hands-on experimenting as well as taking advanced courses, writing up proposals, assisting professionals with research, presenting dissertations and gaining teaching experience.
Careers with an Environmental Science Degree
If you have a degree in environmental science, you could have a wide variety of careers to choose from. Most who enter the workforce with a bachelor's do so as environmental scientists or specialists. In 2012, environmental scientists held approximately 90,000 positions in the U.S. and 22% of those people worked for the state government full-time in an office or laboratory. Most environmental science careers are rooted in either consulting or management industries, government or engineering.
List of Top Environmental Science Careers
| Environmental Career | Program Area | Employment Change, 2014-24 PERCENT | Median annual wage as of 2015 | Typical Degree |
| --- | --- | --- | --- | --- |
| Landscape architects | Environmental Design/Architecture | 5.5% | $63,810 | Bachelor's degree |
| Environmental engineers | Geotechnical and Geoenvironmental Engineering | 12.4% | $84,560 | Bachelor's degree |
| Health and safety engineers, except mining safety engineers and inspectors | Environmental/Environmental Health Engineering | 6.2% | $84,600 | Bachelor's degree |
| Mining and geological engineers, including mining safety engineers | Geotechnical and Geoenvironmental Engineering | 6.4% | $94,040 | Bachelor's degree |
| Petroleum engineers | Geotechnical and Geoenvironmental Engineering | 9.8% | $129,990 | Bachelor's degree |
| Environmental engineering technicians | Environmental Engineering Technology/Environmental Technology | 10% | $48,650 | Associate's degree |
| Environmental scientists and specialists, including health | Environmental Studies | 10.7% | $67,460 | Bachelor's degree |
| Environmental science teachers, postsecondary | Environmental Studies | 8.6% | $78,770 | Doctoral or professional degree |
---
How Much Does an Environmental Science Degree Cost?
Secondary education varies widely throughout the United States, with tuition prices being affected by geographical location, population, programs and demand. However, the average college's four-year undergraduate program can cost between $50,000 – $150,000.
Prices can rise based on additional living costs, textbooks and more. Paying for university can be a great burden on many students and families, but it's not impossible. You may qualify for scholarships offered by the school upon admittance, can search for others to apply to during your free time and apply for free federal grants and student loans through the Free Application for Federal Student Aid.
Starting Your Education
A degree in environmental science can be obtained through a traditional university and on-site classes, or completed entirely online through an accredited institution. Identifying your learning style, assessing your responsibilities and time availability will all contribute to the method of learning you decide to pursue.
The cost of tuition, program curriculum and the concentrations offered vary among each institution, so it's important to gather as much information as possible and compare schools in order to determine which school is the right match for you.
Learn more about how to choose the right school and the types of programs that are available in environmental science degrees so you can take the first step to engaging this exciting and dynamic career.