Degree Options
1.
Online Environmental Engineering Degrees
Offers flexibility and allows a student to remain employed while pursuing a degree online.
View Online Degree Info
2.
Bachelor's - Environmental Engineering Degrees
Four-year program offered at various universities worldwide as well as online.
View Bachelor's Degree Info
4.
Master's - Environmental Engineering Degrees
Can be obtained either by those who obtained a bachelor's in the same subject or who chose to earn a degree in one of the traditional sciences.
View Master's Degree Info
5.
Doctorate - Environmental Engineering Degrees
doctorate in Environmental Science will prepare you for a future in the public or private sector as an education instructor.
View Doctorate Degree Info
SEARCH ONLINE SCHOOLS
Get matched to a featured program.
AD
Environmental Engineering Degrees
Environmental engineers are responsible for creating green, sustainable solutions that combat the growing environmental threats of the U.S. and the world.
Environmental engineering is an innovative field with an increasing demand for new workers. The 21st century has created a demand for passionate workers in an environment that is at a greater risk than ever before. With population growth, urbanization and increased pollution, the necessity for researchers, managers, engineers and environmental consultants is unprecedented.
These professionals will be responsible for dictating the future handling of our planet and will be counted on to create green, sustainable solutions that combat the growing environmental threats of our time.
*AD
*Consider accredited online programs that can put an Environmental Science degree well within reach:
Johns Hopkins Advanced Academic Programs
Why Environmental Engineering?
Environmental engineering is a technology-based field that combines the knowledge of environmental science majors and implements the latest techniques in engineering areas such as thermodynamics and hydraulics. Those who have a strong interest in the environment's welfare as well as enjoy the challenging and technical work of engineering will be able to combine the two and become environmental professionals who conduct research, create innovative mechanics that combat pollution and manage water resources and improve the world we live in as society and technology continue to expand.
Environmental Engineering Degrees
One of the appealing aspects about environmental engineering is that it can be studied across various degree levels. The multitude of programs available throughout the country grants students from all types of backgrounds to meet their academic and professional goals. Most entry-level environmental engineering degrees require a Bachelor of Science in Environmental Engineering, which can be completed in 4 to 5 years either at a public academic institution or several accredited online universities.
Many students who study environmental engineering want to specialize in a certain field, so they also attend graduate school where they earn a Master of Science in Public Engineering. A doctoral degree, or Ph.D. in Environmental Engineering, is the highest degree someone can earn and is typically pursued by professionals who wish to research a particular field within environmental engineering or go on to work as professors at universities and teach other students about environmental engineering through their own experience in the workforce and extensive research.
Featured Environmental Degree Programs
The below online environmental and related programs are currently accepting applicants. Simply click the check boxes on all of the different degree programs you are most interested in, and fill out some simple information to get in contact with their admissions department. You can then ask them some of the important questions you have, such as cost of tuition, length of their program, flexibility with the time commitment to a degree, and the different career expectations you should have. These are online programs - to look for campus locations near you, select Refine Results, and enter your zip code.
Sponsored Program
Consider the Online Master of Science in Environmental Science and Policy with Johns Hopkins Advanced Academic Programs:
Master of Science in Environmental Science and Policy
Johns Hopkins Advanced Academic Programs | Online Programs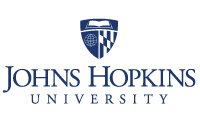 MSCHE Accredited
The Johns Hopkins Advanced Academic Programs online Master of Science in Environmental Science and Policy gives students a powerful understanding of where the sciences overlap and inform policy, while providing insight into how policy is implemented and affects environmental outcomes.
The Masters in Energy Policy and Climate prepares the next generation of interdisciplinary professionals to address the imposing challenges of climate change for human institutions and ecosystems, as well as the potentially transformative role of sustainable energy systems.
✔
MSCHE Accredited
|
✔
100% Online
+ Click for Program & Admissions Information
Environmental Engineering Associate's Degrees
An associate's degree in environmental engineering can open up the possibility to begin work as an environmental engineering technician. A typical associate's degree curriculum takes two to three years to complete. An environmental engineering technician uses technical knowledge to apply their skills to real-world situations regarding environmental engineering solutions and efficiency. The degree title itself may vary from civil environmental engineering to applied technology engineering.
Environmental engineering associate's degrees introduce students to the fundamental concepts of the field. Courses in multiple areas of environmental science, mathematics and engineering are included to help students develop skills they can use post-graduation. Typical courses in an environmental engineering associate's program include upper-level mathematics such as calculus, earth-related sciences, computer-aided design (CAD) and environmental science topics such as global warming and pollution.
An advantage to an environmental engineering associate's degree is that the credits can be applied toward a bachelor's program later on, so students who wish to enter the workforce and gain experience while simultaneously advancing their education can do so easily.
School Spotlight
Environmental Engineering Bachelor's Degrees
A bachelor's degree in environmental engineering is the gateway to an entry-level career as an environmental engineer. There are many other positions that a student who earns their environmental engineering bachelor's can apply for. These include safety design administrator, field scientist, air quality specialist and director of waste management. Transferring into a bachelor's degree program from an associate's degree in environmental engineering will also double a graduate's earning potential.
Environmental engineering bachelor's degrees take four to five years to complete. Some universities offer accelerated programs that allow students to study toward their master's while completing their undergraduate degree and graduate with both a BS and MS in less time. This path is very rigorous and will require exceptional dedication and commitment on the student's behalf. Although it may cause time constraints during the course of the program, post-graduation job opportunities will be greatly enhanced and the student won't have to return to school to earn a graduate degree in order to become eligible for promotions later on.
An environmental engineering curriculum is multidisciplinary, meaning students won't just study environmental science and its core principles, but will also learn about the physical, biological and chemical sciences and how they relate to the field of environmental engineering. Given that the work done by environmental engineers will directly affect society, it's important that students don't just learn the how of their chosen field, but also the why. Many environmental engineering programs mandate students to take courses in global literacy to help them better understand the impact and higher objective of their work.
Engineering courses in areas such as thermodynamics and hydraulics are a basis in all environmental engineering curricula, in addition to courses in advanced mathematics like Calculus I and II, computer modelling and technical classes such as hydrology, fluid dynamics, statics and mechanics.
Most environmental engineering bachelor's degree programs offer specializations for students to choose from. These specializations focus on a particular area within the field and help students prepare for work in that area after graduation. Some of the specializations found within environmental engineering include biological processes, air quality and sustainability.
School Spotlight
Environmental Engineering Master's Degrees
Many upper-level environmental engineering positions require a master's degree. A graduate program in environmental engineering opens up the possibility for students to focus on a particular area within the field that they like, perhaps one that they didn't have the knowledge to study during their undergraduate years or that they didn't discover until they began working. This program usually lasts two years and is heavily grounded in environmental research and engineering execution.
The technical skills that an environmental engineering student learned will be honed and refined over the duration of the program as they work alongside skilled faculty and fellow graduate students. Students will learn new analytical, design, and management skills, as well as gain new insight on the approach to environmental monitoring, management and research.
Environmental Engineering Ph.D.
A doctorate of environmental engineering will give students the level of research experience and education needed to secure an uppermost environmental management or research position or begin teaching at a university. Most Ph.D. programs focus on an individualized course of study that the student creates, proposes to a board of faculty and conducts on their own under supervision. The outcome of a Ph.D. is to acquire a new set of skills and knowledge through a concentration on a certain area of environmental engineering while simultaneously demonstrating a mastery of previously learned information and skills.
There are many avenues that a Ph.D. student of environmental engineering can pursue. Most universities offer several different concentrations as part of their doctorate programs, as well as the opportunity for students to propose their own unique course of study. Some of the topics that students may choose to concentrate on include water systems, resource management, fluid mechanics and hydrology, geotechnical engineering, structural engineering and more.
Civil Engineering and the Environment
Many universities that offer degrees in environmental engineering use it as a concentration within a civil engineering program. While researching colleges, students should expect to see many Bachelor of Science in Applied Technology or Civil Engineering with concentrations on environmental engineering. These degrees tend to be more common that a bachelor's that is strictly in environmental engineering.
The main difference between the two is that while a student who studies solely Environmental Engineering will take environmental science-related courses and engineering classes that pertain to environmental problem solving, a Civil Engineering student who concentrates their studies within environmental engineering will learn about the principals of civil engineering and develop skills that can be applied to other fields as well.
Both prepare students for careers in environmental engineering; though civil engineering degrees tend to be broader and focus on different areas across the realm of engineering rather than focusing on environmental solutions and technology alone.
School Spotlight
Environmental Engineering Degrees
Top Environmental Science Careers