Consider a top featured online environmental or sustainability program that is currently taking applicants for 2022.
AD
Programs Currently Accepting Applicants
Click for 100% online environmental and sustainable programs that are taking applications now.
Environmental Science Degrees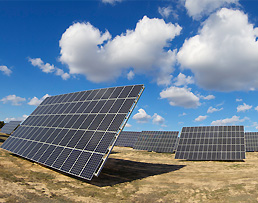 Online education has transformed from a strange and unfamiliar concept to being a reality for millions of eager students worldwide.
An online degree offers a flexibility unavailable on campus and allows a student to either work or pursue other interests and attain to other responsibilities without having to sacrifice the quality of the education they receive.
Thousands of degrees can be earned online and this article will highlight the top online programs for environmental science. Whether you're starting out with your Bachelor's or looking to earn a doctorate and continue your education while you work, there is a program and online institution that can help you realize your educational ambitions.
Not only have well-respected universities launched virtual campuses for online learners, but the 21st century has given rise to the founding of strictly online universities that cater to thousands of students and hold all the accreditation, credentials and rewards of a standard university.
When considering obtaining your environmental science degree online, there are several criteria to use when browsing schools. Let's take a look at what these are, then move on to overview some of the best programs for environmental science degrees, from Bachelor's to doctorate, available entirely online.
Click for 100% online environmental and sustainable programs that are taking applications now.
Online Degrees Overview
All Degree Levels
Online Bachelor's degrees are the most prominent, while Master's degrees are most convenient for adult learners.
Environmental Accreditation
The National Environmental Health Science and Protection Accreditation Council contains specific credentials for undergraduate and graduate level environmental programs (source)
Finding an Online Environmental Science Degree
If you want to study environmental science, you are surely an eco-conscious person has a strong passion and deep-rooted curiosity about the planet and wish to dedicate your future career to assisting in research and work that aims to improve Earth's condition.
Careers in environmental science focus on sustainability, renewable energy, agriculture, natural resource management, urban planning and development and many more. An environmental science degree provides a wide-range of career opportunities in continuously increasing and innovative fields.
When searching for an online environmental degree, there are several criteria to keep in mind. The main points that should be addressed for each program are:
Accreditation
The most important aspect of any online degree is its validity. Finding a nationally accredited school ensures that upon completion of the program you will be awarded a degree that holds the same level of achievement and recognition as the one that would be awarded by a physical university. Accreditation is also important as it is a surefire sign that the education being provided concord with the national standards and does not give you anything less than what they will need to advance in the future.
A university's legitimacy can be checked by checking the U.S. Department of Education Database of Accredited Institutions and Programs at http://ope.ed.gov/accreditation/.
Tuition
The cost of tuition varies among online schools and it is important to understand your budget, including any financial aid and loans you are eligible for, when checking out schools. While education is important, it is also equally imperative to select a school that you can afford comfortably. Thousands of students find themselves crippled by the large loan repayments post-graduation, so it is best to avoid taking out any unnecessary loans, i.e. selecting a school that is much more expensive than an alternative that offers a program of equal content and valor.
Schedule
While many online universities have an open enrollment policy and have classes starting frequently and also offered at an accelerated rate, others are actually part of a traditional school and accord to that schedule. This means that the deadlines to enroll and complete courses will be the same for you as they are for students attending the classes on campus. Are you able to follow this schedule and adhere to it while balancing other obligations or do you require more flexibility that will allow you to either complete the courses more quickly than the average student or take things at your own pace?
Environmental Science Degrees Online
If you're interested in obtaining an undergraduate degree in this discipline, we'd highly recommend investigating some of the programs outlined below.
Southern New Hampshire University
Hands-on experience doesn't have to be forsaken just because you're studying online. At SNHU, students of environmental science will still be able to apply their knowledge through various lab exercises that are done via the lab kits mailed to them by the school. Instructor-led online lab courses are taught along with traditional classes such as general education courses in U.S. history and applied statistics as well as environmental science core courses and upper-level classes like Environmental Science Colloquium I and II and Geology.
The Bachelor of Environmental Science online at Southern New Hampshire University aims to develop superior analytical, communicative and creative problem solving skills that will serve fundamental to their future careers as environmental scientists, researchers and analysts. More information can be found at the Bachelor of Environmental Science page at SNHU.
Online Masters Degree in Environmental Science
If you have already earned a bachelor's degree and wish to expand upon your knowledge and indulge your interest in environmental science, the following programs offer master degrees online that will help you advance in your career and open doorways to more specialized fields.
University of Phoenix
University of Phoenix's College of Humanities and Science offers a Bachelor of Environmental Science online that stresses mathematics, natural sciences and history as well as substantive academic content in your chosen discipline. The traditional four-year program will provide you with an educational background that centers upon real world applications of environmental science through the study and exercise of business, communication and collaboration. Core courses include Principles of Biology, General Chemistry I, Conservation Biology and more.
The program's full outline and more information can be found at the Bachelor of Environmental Science Degree's page at the University of Phoenix.
Montana State University Online
The Master of Environmental Science at Montana State Online is designed to provide students with a breadth of training across multiple land resource and environmental science through a multi-disciplinary approach tailored to the student's interests. If you are looking for a degree that will allow you to focus across a variety of subject matter pertaining to environmental science, then this could be the degree for you.
Full details can be found at the Environmental Masters page at Montana State University Online.
University of Illinois
An M.S. degree in Natural Resources and Environmental Sciences from the University of Illinois allows students to select individual courses for professional or academic advancement and highlights some of the main issues facing the Earth's natural resources today while training students to effectively come up with sustainable solutions through various research methods and analytical techniques. Those who have a strong interest in the natural world will do best with this degree, as some of the courses offered include Horticulture, Crop Sciences and Agricultural Education.
For more information on the program, visit the Master's Degree in Natural Resources and Environmental Science at the University of Illinois.
Choose the Best Online Environmental Science Degree for You
Whether you're a college freshmen, returning to school or looking to advance professionally or academically through a post-graduate degree, online learning provides flexible, in-depth study opportunity. Selecting a school that fits your budget and needs will allow you to grow not just as an individual, but also as a passionate environmental science student and provide new and exciting career options in the future.